To filter the audience reports, log in and then:
1. From the Reports page, click on the small arrow in the "Period" block to filter results a date range.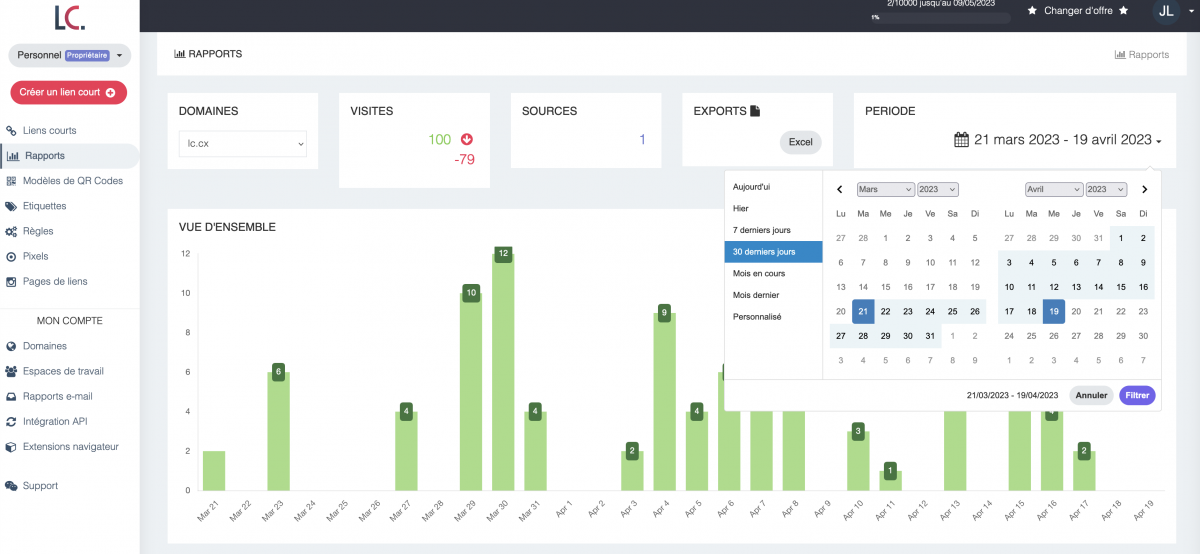 2. In the EXPORTS block, click on Excel.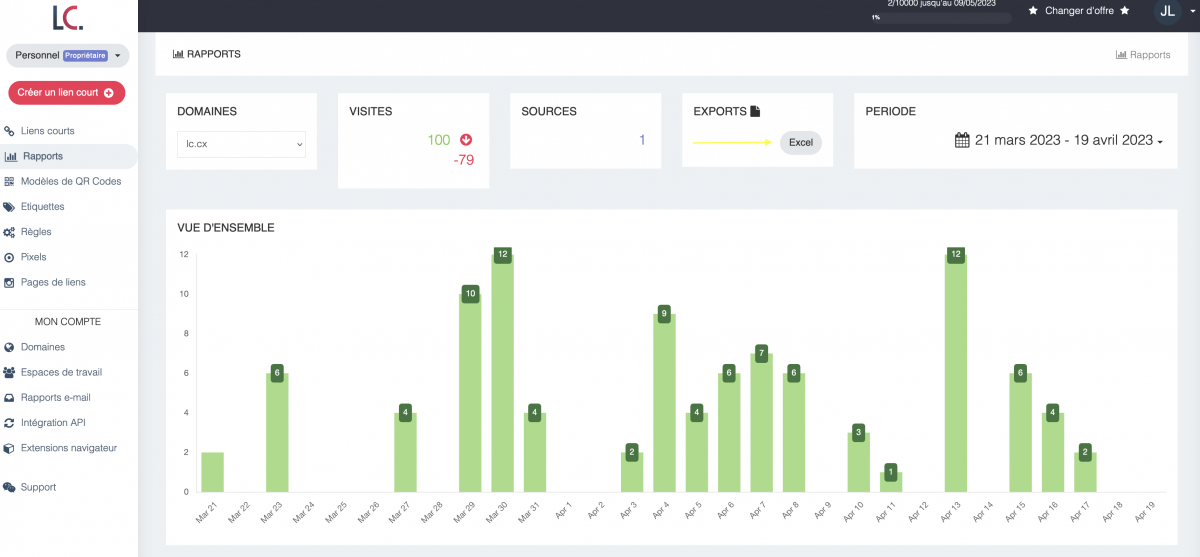 3. Confirm your export request by clicking on Create an export.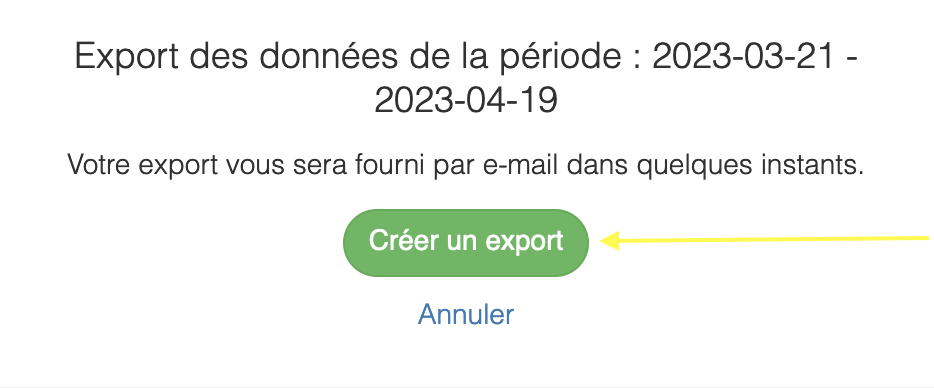 4. Your export is being processed. An e-mail with attachments will be sent to you as soon as the export is completed.